Guesthouse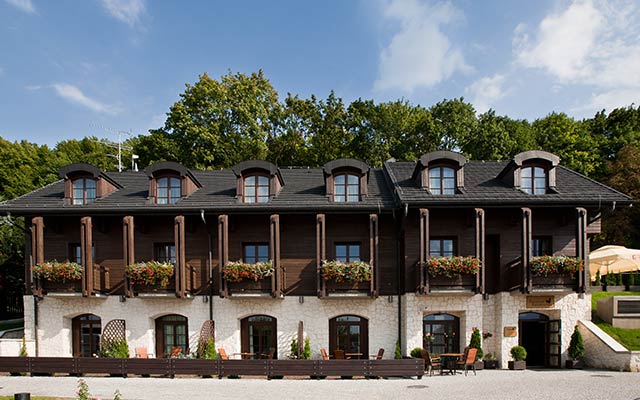 The Town of Kazimierz Dolny has been considered an outstanding architectural attraction in Poland since the XIX century. Tourists from all over the world frequent this town to enjoy the picturesque views of the river Vistula bend and the sheer beauty of the historic market square which has inspired painters for decades.
Pensjonat Kazimierski is a state-of-the-art facility, fully harmonized with the town's architecture. Its location in the heart of Kazimierz ensures that our guests feel part of the history of this place. A stroll by the river bank will allow them to experience the charm imparted by the landscape of the Vistula valley and the beauty of renaissance townhouses will be entrancing. The charming market square opens towards the Farny Church and the Three Crosses Hill. The entire panorama becomes complete with the castle and keep dating back to the reign of Kazimierz the Great.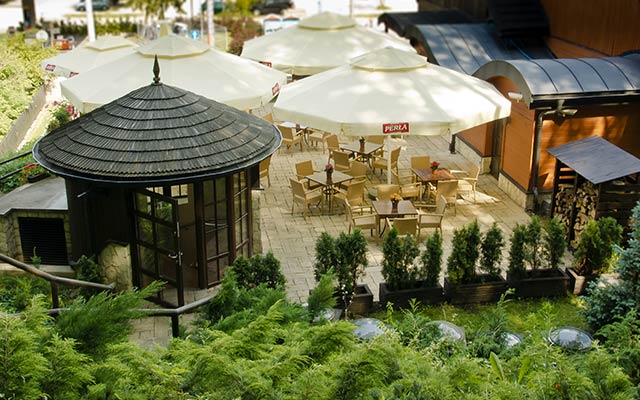 Pensjonat Kazimierski possesses 24 comfortable double rooms and a spacious deluxe suite. Stylish room interiors will allow you to rest from everyday rush and enjoy the calmness of this place. All rooms are fitted with air conditioning and wireless internet access.
The hotel houses a restaurant serving gourmet cuisine from all over the world. The cosy winery ensures that you are able to sample the taste of exquisite wines from various corners of the world. The selection of beverage is assisted by our experienced sommeliers who pick the best wine for our hotel. In summer you can also enjoy the flavour of our cuisine on the sunlit terrace.
For persons seeking calmness and harmony we have prepared the Relaxation Zone where you can get away from everyday routine. Sauna and Jacuzzi will enable you to forget about the surrounding world for a moment. Professional health and beauty salons will attend to your comfort and select a treatment matching your individual needs.
Pensjonat Kazimierski is not only a perfect place to rest, it also serves the purposes of
organizing business events. We offer a professionally arranged, air-conditioned conference centre. Two conference rooms can be used to hold business meetings, conferences or banquets at the highest level.

Our experienced and competent staff will guarantee professional and friendly service for your comfort while You are staying with us.